Interview by Tal Rosenberg
Photos by Zakkiyyah Najeebah
Brown owns and operates Marshall Brown Projects, an urban design and architecture studio in Bronzeville. The 43-year-old is also an associate professor at the Illinois Institute of Technology, a member of Chicago's cultural advisory council, and a frequently published author. "The Architectural Imagination," an exhibition of his work, recently appeared at the 2016 Venice Biennale and opens at the Museum of Contemporary Art Detroit in February.
I knew I wanted to be an architect ever since I knew what it was. I had this instinct that this was what I wanted to do. And I was fortunate that I had the vocation—rather, the aptitude—for it. You have to be curious. You have to be analytical. You have to have a formal sensibility. You have to, well, enjoy making things. There are a lot of skills you need for architecture, because it's a very generalist practice. Of course, I can draw, and I can do all those other conventional things. And I could do all that from a very young age.
I was born in New Jersey, in Newark—in the city, around there. We bounced around a lot when I was a kid, but I grew up mostly in New Jersey. I finished high school in Georgia, and then I went to Washington University in Saint Louis. I went for the university in general, but they do have a very good architecture program. At the time, in the early 90s, the school was very broad-based. So I had a studio professor who was an artist, who taught us how to draw, how to think about drawing. There was one time we would just draw lines for a week, or something like that. Pretty old-school.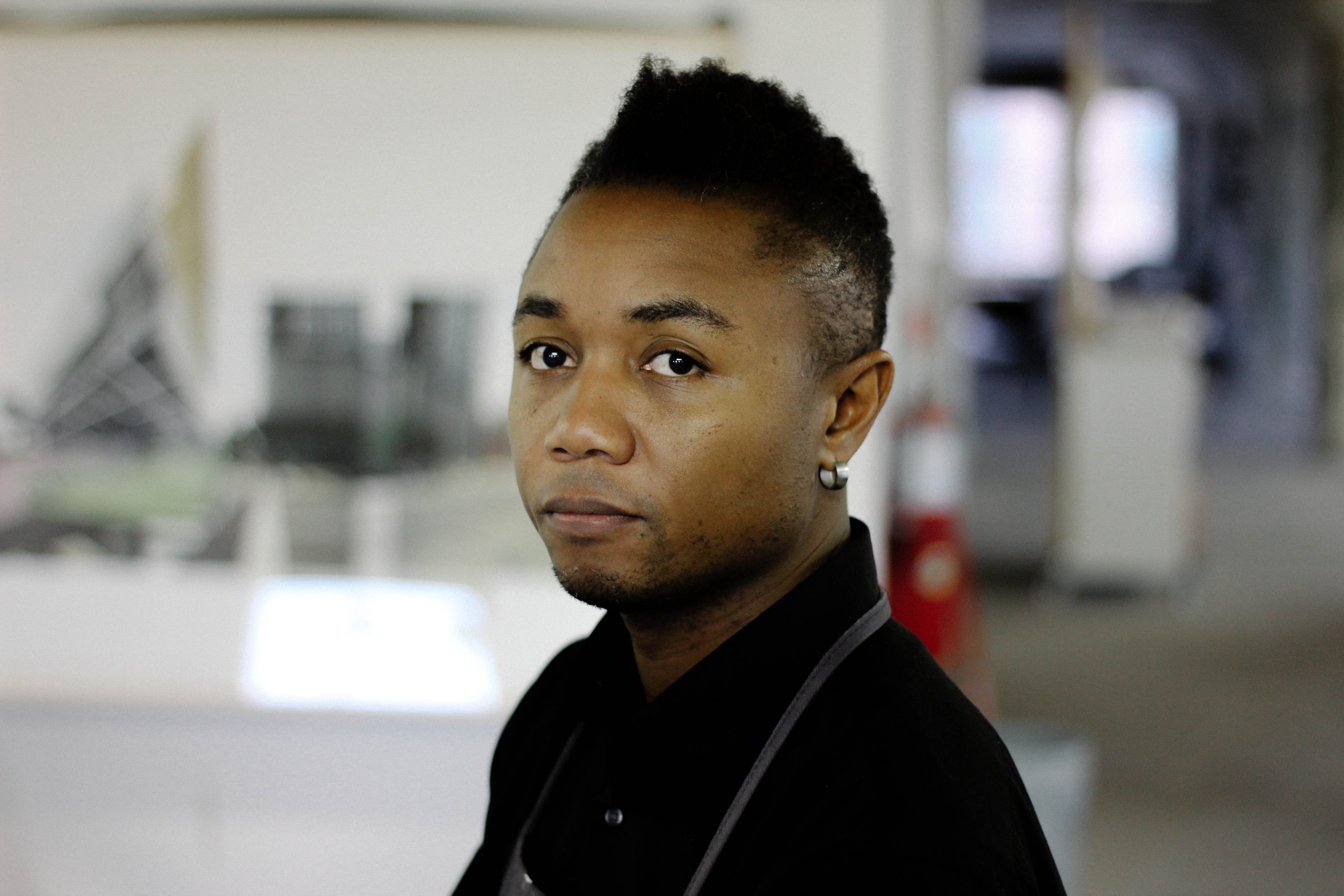 Of course, any architectural school in the midwest takes a requisite field trip to Chicago at some point, so we did that. I remember actually not being that blown away by Chicago in my first visit—in fact, I didn't like it that much. When people come to Chicago for the first time, they go to the Loop. Which is not nearly "real Chicago." And this was the Loop in the early 90s; so it's also changed since then, quite a bit. I remember trying to take the el several times and not being able to figure it out. After I finished school, I had friends who moved here, and I would come visit them, and I developed an appreciation for it.
I went to Harvard get a master's degree in architecture, but then I decided to get a concurrent degree in urban design—not really to become an urban designer, but to become a better architect. Architects are a dime a dozen, but urbanists are rare, especially good ones.
I almost moved to Chicago. But I went to New York because I had the sense that if I went to Chicago I would stay and never have the experience of living in New York. And so I decided to move to New York; I stayed for almost exactly four years, and then left. I created a project called the Yards Development WorkShop. We were trying to hijack a project developed by Frank Gehry and his developer, Bruce Ratner, for the Atlantic Yards in Brooklyn. I was living in Fort Greene at the time, so I was basically living a couple blocks away from the site. And so I worked with then City Council member Letitia James, who is now the public advocate in New York. There was no basketball court in our plan, because we thought it was just ridiculous. And there was no use of eminent domain, so we were proposing to build over just the railyards. We were also proposing to use multiple developers, multiple architects. So we were proposing a different process.
I left New York in 2005 to start a teaching job at University of Cincinnati, and I was there for three years, so I didn't get to Chicago until 2008. So I was kind of working my way back in this direction.
Marshall Brown Projects was officially established in 2011, after I got licensed to practice architecture in Chicago. I'd say that my practice is probably a bit more diverse: in the kind of work that I do, the kinds of places where I show my work, or where my work ends up; also the scales at which I work, and the kinds of projects that I work on. I consider it all architecture, but people interpret it in different ways. Art is an easy one. Art and architecture have always had crossover. We just share a lot of the same techniques: we draw, we make things. So it's not a new thing for architectural drawing—or, I do work with collage—to make its way into the art world, or even the art market. There's a long history of that.
We have all of the good architecture. Chicago is definitely the architecture capital of America, definitely one of the—if not the—modern architectural capital of the world. Some cities have, like, a Mies Van Der Rohe building; we've got a slew of them. Some cities have a Frank Lloyd Wright building; we've got, like, all of them. Well, not all, but a lot. Daniel Burnham, Louis Sullivan, Bertrand Goldberg, now there's Jeanne Gang—it goes on and on and on. I think another thing that distinguishes Chicago is that there's a huge fan base for architecture. The average Chicagoan can probably name up to five architects. That's about three more—four more—than most Americans. I mean, really. Everyone knows who Mies van der Rohe is, everyone knows who Frank Lloyd Wright is, a lot of people probably know who Jeanne Gang is, they've heard of Daniel Burnham, they've heard of Louis Sullivan. That's like five, maybe six or seven in these cases. Architecture is not respected in the same way in many other cities.
I think we're in a moment where Chicago's architecture scene is really lively again, becoming more and more diverse. I think we're getting really interesting, new, creative talents here, where the city I think for some time had been dominated by the more established firms and practices. So, it's an interesting time for Chicago architecture. There's also the biennial, which is a great thing, and it makes a lot of sense for us.
But I think we have to diversify the ways that we view this city in its urban fabric. Because the city is vast—it's over 200 square miles in area. And so the idea that you should do the same things, that you should develop the same way downtown or on the north side as you do the south side or the west side—I don't think it's necessary or even desirable. I think we have to look at the different conditions we have in the different neighborhoods, and develop different ideas. Expand our bandwidth. More imagination. v