Interview by Ryan Smith
Photos by Kevin Serna

Howard founded the women-centric- video-gaming community Sugar Gamers in 2009. She left a career in real estate earlier this year to create the digital marketing agency the BlazeBreakers and this month started an intro to futurism after-school program at South Shore International College Preparatory High School. She recently delivered a TED Talk about how video games can be a teaching tool in dealing with failure.
When you hear about violence in Chicago, it's mostly happening on the south and west sides, and that's where I grew up and lived: Englewood and a little neighborhood called Brainerd on the south side. My family was worried about me, so my curfew was 5:30 PM on school nights. I didn't go outside to play or have parents taking me to soccer practice or ballet class, so my escapism was video gaming and geek culture. It was playing Super Nintendo, watching cartoons and anime, reading books—that's how I became a nerd. It was a way of bonding with my older brother, who was my only playmate at the time.
Because I knew all these collegiate-level words and spoke well and got good grades, it set me apart from my peers. I used to get teased and bullied at school—they'd say "You talk like a white girl." By the time I was 14, I told myself, "This is the world I'm in, and I'm always going to be apart from it, so I'll just do what I want to do." That set the course for me to choose this road of knowledge, curiosity, and adventure instead of trying to fit in. Eventually I made friends—it was just later on in life.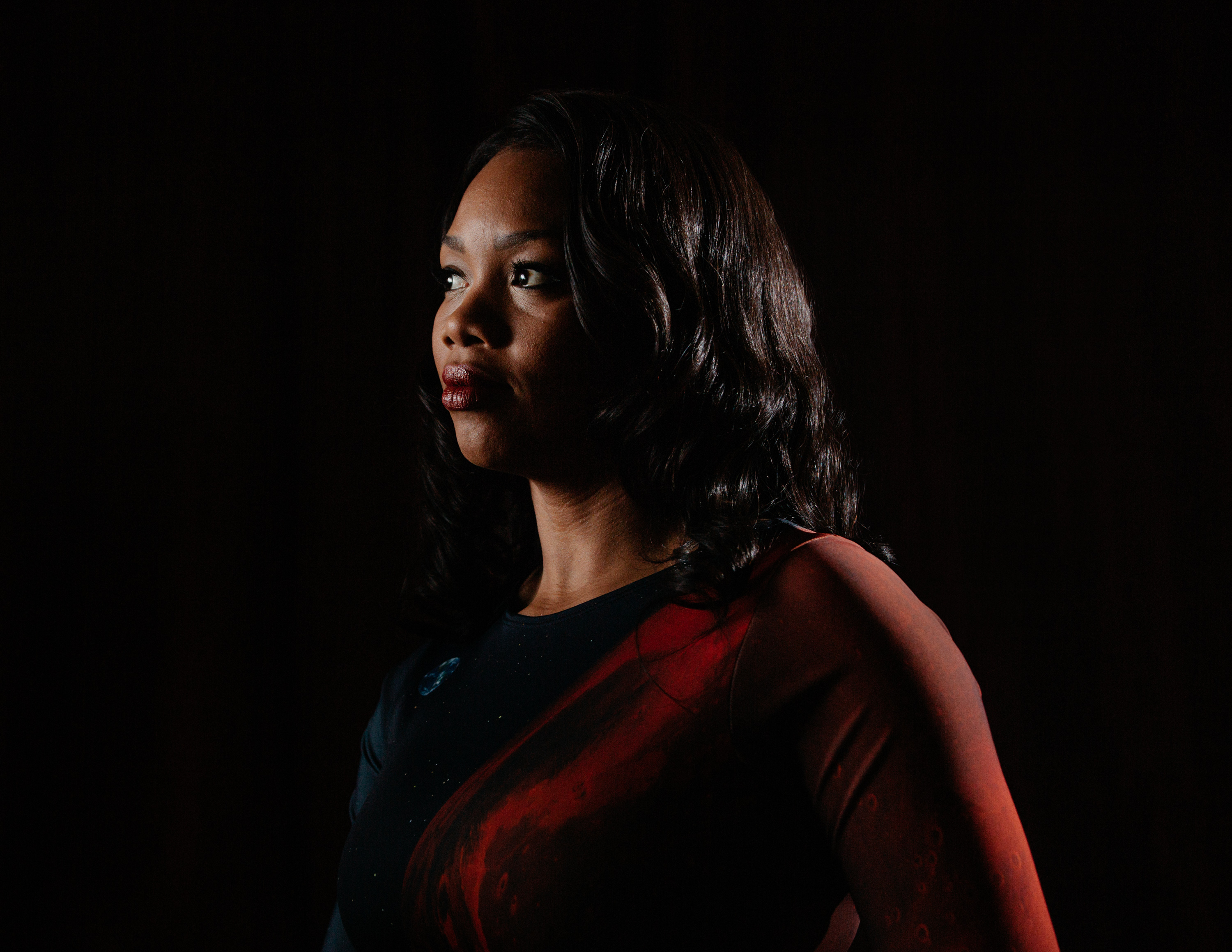 I used to want to be a real estate extraordinaire—the next Donald Trump. All I knew about him was that he was a hugely successful real estate person. I didn't do my research or have any opinion of him except for that. It's crazy to think about a decade later. But then the recession hit in 2008, and the company I worked for closed, so I started looking for other options. I tried out for a [reality TV] show in 2009 called WCG Ultimate Gamer. This was pre-Gamergate, when female gamers were still unicorns and special in some weird way. I was a finalist for the show even though I didn't play games all that well—they wanted me on for "diversity reasons." I came back to Chicago with the idea of forming a cool group of female gamers—five to ten superbadass women, like [all-women pro teams] the Frag Dolls or PMS Clan, to compete in games online.
When I first started Sugar Gamers at the end of 2009, I realized, however, that I found online gaming to be incredibly distracting and had a whole host of other problems with them, especially as a woman. I liked the idea of a real-life interaction instead. So I found all these casual and social gamers, and Sugar Gamers mutated very quickly into this social gaming community. We still ended up being badasses—just in the way of adult women meeting each other, networking and collaborating on projects all over the common interest of video games. That ended up becoming more valuable to me. I've met my best friends through Sugar Gamers and learned so many additional skills just by taking that plunge. It's been amazing.
Sugar Gamers never paid anything, so I was still working in the affluent, high-end real estate business to get by, but left in March because I wanted a career that felt more socially impactful. I started my own digital marketing business called the BlazeBreakers. People think I have all these technical skills, but really what I do have is a great network [of people] that possess the skills to complete basically any project that people throw at me. I'm also involved in after-school and mentorship programs at South Shore International High School. I've got an intro to futurism program I'm starting there. I'd been volunteering for three years but finally had an accepted proposal that actually paid a reasonable amount. But because of CPD budget cuts, the program's funding got cut by 75 percent, so I'm still basically doing it for almost no money. I'm working with these kids on tech and games, not through coding or programming but by teaching critical thinking and having kids deconstruct what they're consuming. For example, I taught a class over the summer where everyone loved playing Pokémon Go, but they didn't know what augmented reality was or what other applications of that technology was outside of catching Pokémon. It's cool that augmented reality can be used for gaming, but it can be used to help teach someone to dissect a cadaver—or for other educational or health reasons.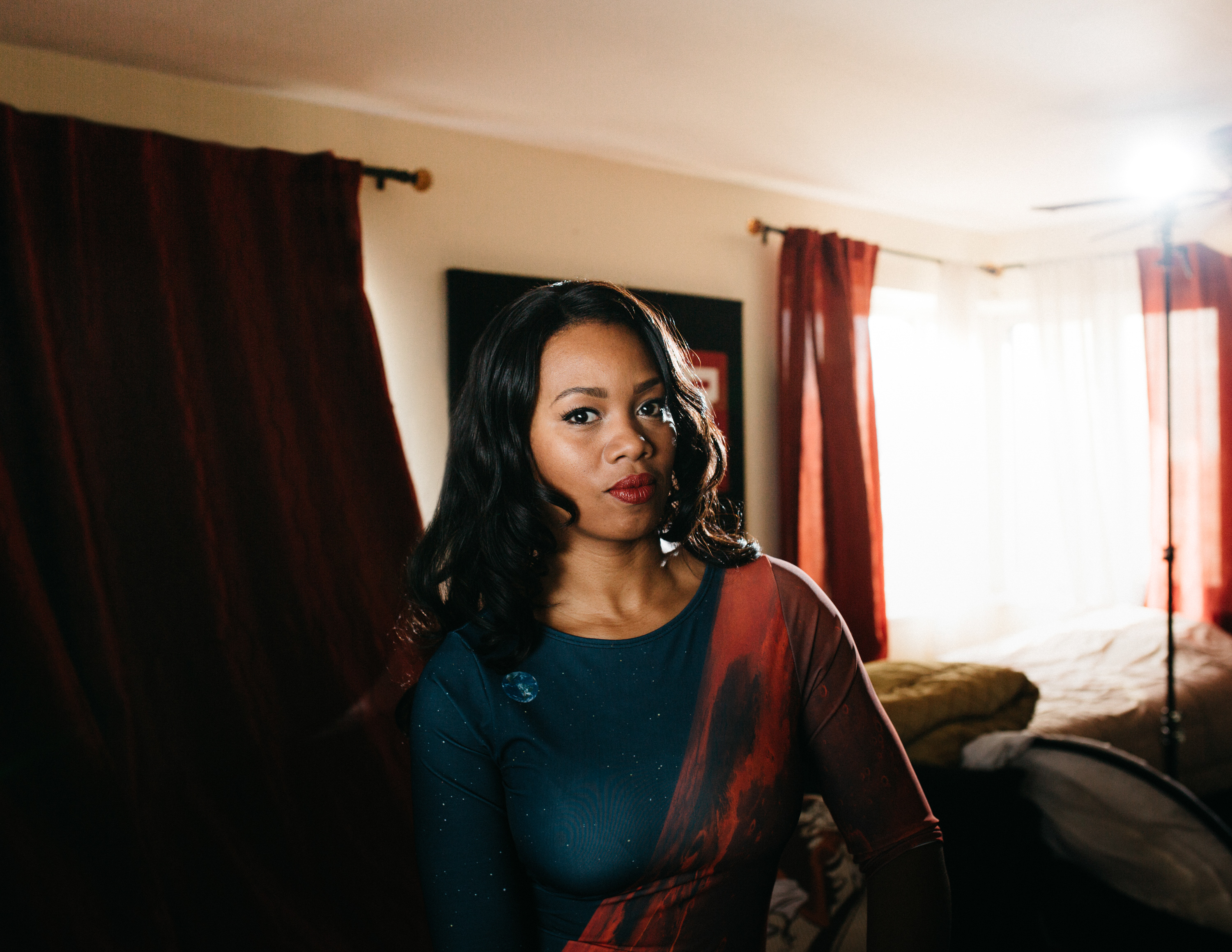 The buzzword I'm connected with right now is "transformative technology." It's something I still nerd out on. I'm tired of geek culture's obsession with consumerism. I get that nerd culture is essentially pop culture. Everyone's a nerd now. But my problem is that so much of it is "Are you going to buy this new Iron Man movie? Or Final Fantasy 27?" It's like, how many Batman movies do I need to see to know what Batman is? "Are you excited about the new Star Wars?" No. Or "How about you take Thor, but he's a woman now!" I'm like, "It's still fucking Thor! We can't create a new story?"
I'm a fan of geek culture but not of consuming the same incrementally improved things over and over. It's like we stay trapped in nostalgia. I want to create a space where people can create something new instead of waiting for someone else to include them in the next Batman. That's why now I'm studying ideas of futurism and how people can create or influence or shape what the future will look like through their work, knowledge, and research. The things we learned in geek, nerd, and gamer culture are amazing, but now I want to go to that next level and apply it to brand-new things. v