Interview by Tal Rosenberg
Photos by Whitten Sabatini

Gaspar, 36, is an assistant professor at the School of the Art Institute of Chicago and a multidisciplinary artist whose work combines performance, sound, sculpture, and installation to address the various politics of local individuals and communities.
I was born in Chicago, in Little Village. My childhood was very creative; my mother had a large part to do with that kind of creative experience. She was a professional clown. She did that for a couple years when I was a little kid, and then she was a community-radio DJ at an old station in Little Village called WCYC that was part of the Boys & Girls Club. I performed with her as a kid—I was a little clown. I had the same exact outfit that she had, just a smaller version. She mostly did parties in the neighborhood. She works at a school—she's been a teacher's aide for 45 years—and so she often would get requests from parents to do the kids' parties. Performance art and sound from her radio days really set a kind of groundwork for what my interests would be later, and a community kind of aspect of her work, because radio is a way to distribute information.
I did piano for a couple years, dance, and all that stuff that little kids do. And then I got into the art stuff more heavily when I was a teenager. I did my first mural when I was 14, and that led later to a lot of public artwork. There's one up at Paderewski School, which was closed, unfortunately, during the closings of the 50-plus schools a couple years ago. But it still sits on Millard and Cermak Road.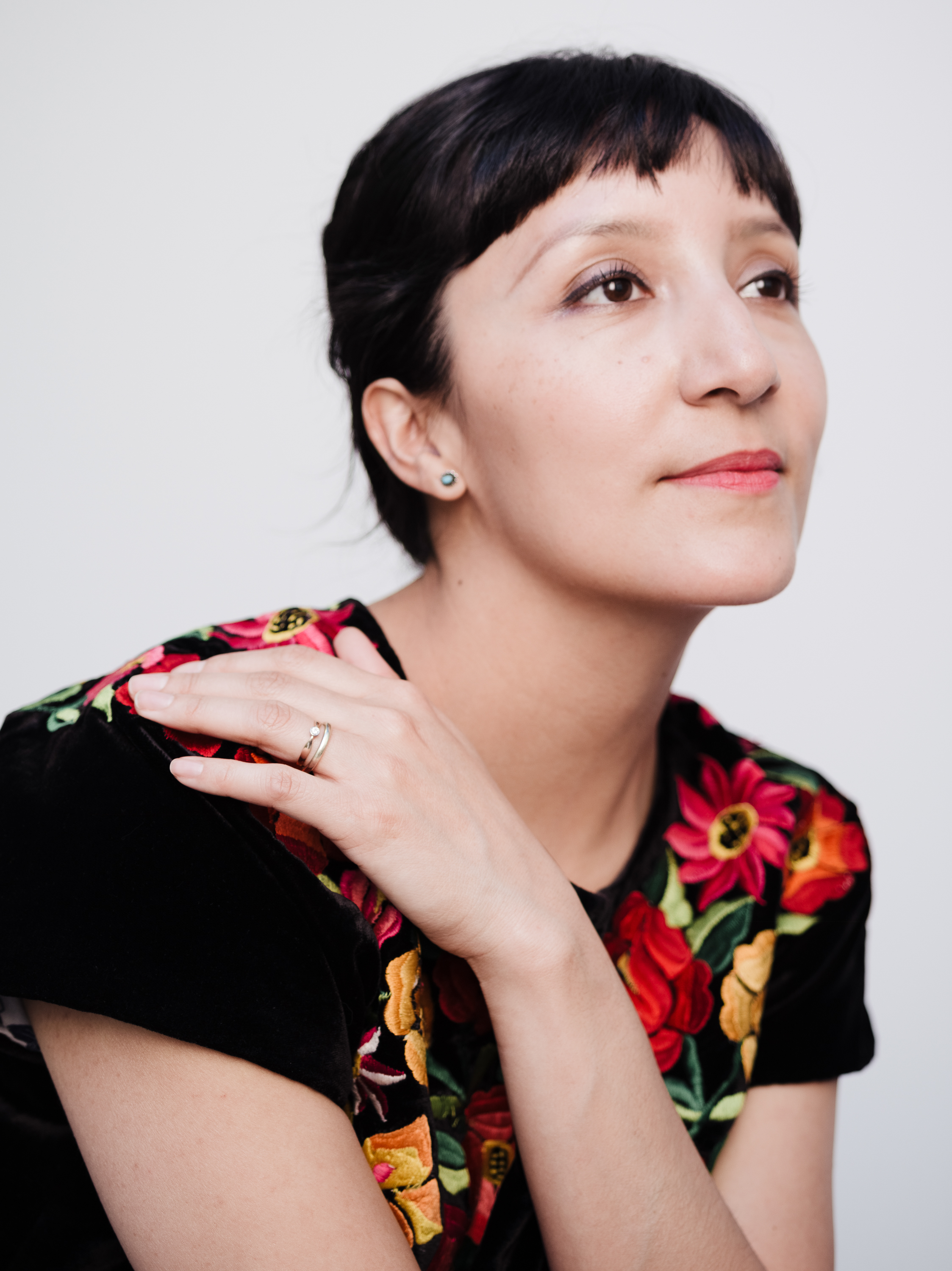 I went to Whitney Young [High School]. We had a pretty strong art department. It was a really wonderful school, but I didn't fit into the academic setting. I wasn't the best math student or the best science student, and that was their focus. So I found my safe space in the art department. I was doing pretty typical high school art—a lot of drawing, a lot of painting.
Then I went to Pratt [Institute in New York]. I lived in New York for four years; 9/11 happened the year I was graduating. I had a really hard time, because I came from watching artists engage in communities, be really inventive with resources—teaching art classes out of church basements, doing really radical work in many ways—and then I got to this institutional setting where there wasn't a lot of radical things happening. In fact, it felt so conservative. But the way I responded to that was starting the Latino organization that ended up lasting for the years I was there and beyond. And then inviting artists of color to come speak through funding I was able to get through the school. So my response was, "Well, there should be more visibility here, so like, how do I do it?" The organizing piece of my work started to become more prominent at that time.
I was excited to come back to Chicago and see what people were doing, how the city had developed, and how I could contribute. I needed time to really experience what it's like to be a working artist. I had an opportunity to come back and work at the National Museum of Mexican Art's youth program, right after college. They have a youth program called Yollocalli—I worked there as both an instructor for arts programming and an organizer for this very old program called Youth Net, which was a city program. I took five years and then I applied to graduate school.
I got an MFA in studio arts at UIC. I did mostly sculpture and performance art in grad school. Through the support of a couple of people I started to teach at SAIC in the fall when I graduated. And that later led to a teaching position in a couple of other departments. I have this awesome class of students at the Art Institute right now that are doing work about being undocumented, about motherhood and gender and race, and it's so exciting to see all the many ways that they're implicating themselves and collaborating with others to produce work. When I think about my students' work, I think they're brave.
A couple years ago I did a workshop-slash-residency at Vocalo called a Storytellers Workshop. I produced my first audio documentary, and I loved figuring out what questions to ask and then getting folks to share their stories. But I was also listening to my mom for so long. I've always felt a connection to sound because I'm so interested in how it connects to the body. I'm interested in the politics of the body, but also the material aspects of the body: thinking about voice, and giving voice, or creating a platform for voice, for people who don't feel like they have a voice or visibility.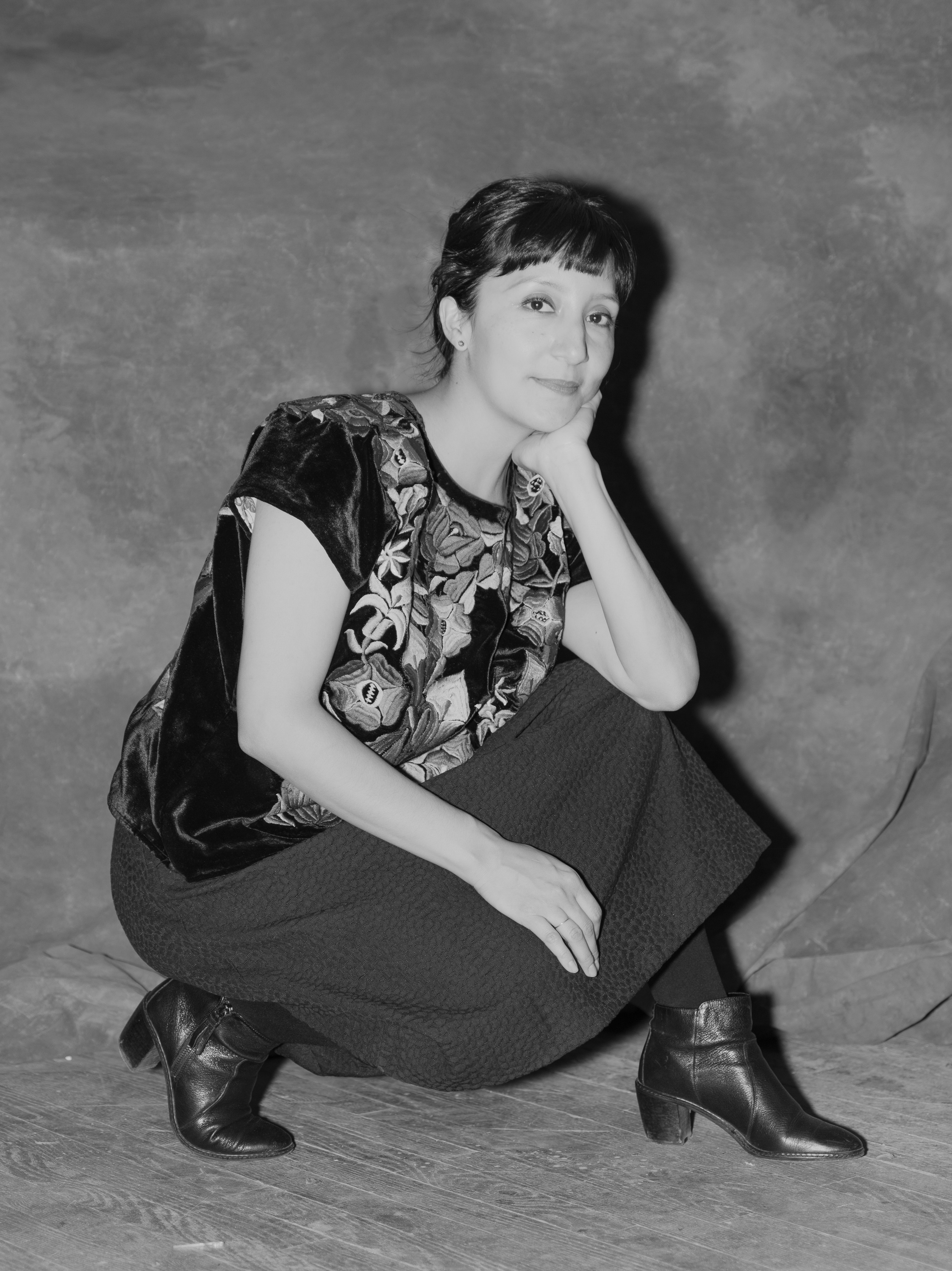 In a political sense, I take a lot of cues from the ways that people self-organize. I've always been inspired by the way that communities who have been marginalized are able to then self-mobilize and create opportunities for themselves. I think a lot about immigration and how people are resilient and create their own spaces and lean on each other in community spaces. There is something very tender about that way of living, because it's about human connection. And so what is human connection about? It's about love and joy and tenderness and creativity and all these beautiful things. What can I learn from that? On a cultural level, migration patterns, or what people have brought with them, what people create, and what the city then offers.
Then I think about my own family, their own kind of resilience, and then what they've offered to the city. A lot of my family—and I just sort of realized this a couple years ago—they're all kind of working in service of the city in some kind of way. They're teachers—I have a police officer in my family, a lot of military family—but I have a lot of people involved in education that are politically active. So I think about it as a sort of civic duty too, that there's a lot of people involved in not only offering something to their neighbors but offering something to the entire city.
Art in Chicago has always been good. And maybe now there are more eyes looking at the city. And I'm glad that they are. But there is something really exciting about coming from a city that's so rooted in a certain kind of artistic rigor that is based in craft and creativity and art, but also in a politic. Artists that are putting those things together in various ways, I feed off of that. v